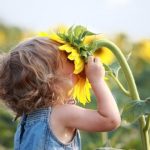 As a little girl, I loved summertime. It meant not having to get up early for school, more time to play outside and smell the flowers.
For my stepdaughters and son, it wasn't quite as easy going. They would spend part of their summer months with us and part with their other parent. For us, it meant time on the phone negotiating the travelling arrangements, the scheduling and wondering if the kids would have fun or not.
For today's children living in two home, summertime can seem more of a a chore than fun. It means that they need to bring all the clothes and other items they will need while away, they may not be spending time with their friends, or not participate in summer activities if they were to stay in one place.
What can you do to help your children and stepkids have a memorable summer?
Here are some of the things we did with our kids to help everyone enjoy summer and what I teach my stepmoms in my 90 day Mastermind program:
Talk with your children before they come over for the summer. Take the time to call them up on the phone or via Skype and ask them what are two or three things they'd love to do.
Make a list of things that you would like to do with them, such as camping, going to the zoo, seeing movies, doing some crafts, spending time visiting family, etc.
Create several lists for different situations. For example, we had a list for indoor activities, outdoor activities, for when it was raining or sunny, a list when friends or family came over, and more. You get the idea. This will help generate ideas not only for the summer months but anytime you are stuck thinking of things to do.
From that list created, sit together and plan a few things that each person would like to do and mark them on a calendar. It's too easy to "forget" to do things together and what you will find out is that summer is gone and you didn't do as much as you'd hope for.
Take plenty of pictures. With digital today, there is no reason not to. These will help create stronger bonds and wonderful memories for everyone, especially for the children that don't live with you full time. Memory has a funny way of adjusting the events to fit people's desires.
If you must work during the time your kids are with you, try bringing them to work on days that are not too busy and have them help out. It will give them a sense of who you are as a parent and you get to share special moments together. You might even be able to give them some jobs that they can get some compensation for.
Consider the kids spending time with their grandparents and extended family. It is often more challenging for the extended family to get any kind of time with the children and often
When you create time to be with your kids, whether they live with you full time or not, you are building a stronger relationship that will endure the challenges of time. Take the time to plan and execute these tips and come back here and tell me what worked and what didn't.