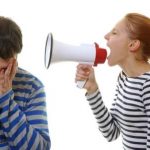 If there is something that makes women (yes, men too) feel secure in their relationships is the knowing that their spouses truly love them. Many women are frustrated because their partner don't seem to care about their feelings, heartaches, anger and many other emotions. Here you are, pouring out your heart, letting your sweetheart know what makes you tic and yet, you're left feeling like the they're either not interested or not concerned.
Let us be clear here. Men are wired differently from women and their understanding about communication is different from that of women. John Gray said that men are from Mars and women are from Venus. For women, love is affection, emotion, attention, appreciation, adoration and friendliness among others. For men, it's all about providing for their family.
So, how can we bridge this gap? How can you as a woman make your partner show love and attention to you without having to nag them for it? The following are ideas to help you get the affection you have always craved from your spouse.
Understand that men are not mind readers. The first thing that you need to know is that your spouse is not a mind reader. They can't guess what you want unless you tell it to them. You'll have to open your mouth and express your wants and needs. However, there is an art in doing this. Your partner shouldn't feel like you're nagging them. They shouldn't feel like you don't appreciate what they do for you. So here is how you go about it.
Stop complaining. Never complain when communicating your needs but use the little things done to you to achieve what you want in your relationship. For instance, you could say "honey, I love it when you help me do the dishes". However, if you use a criticizing tone of voice you'll get nowhere. Also, don't say things like "you never help me when I need it", "you spend more time at work (or friends) than you do with me", or "you don't care, all you do is sit watching television while I work hard in the kitchen". No man will want to sit next to a woman who criticizes them over and over.
Appreciate any small things they do for you. Appreciation is a cure all that if used correctly can heal many relationships. Even in normal circumstances if someone genuinely appreciates you, there is always a positive feeling left in your heart. As you learn to appreciate your spouse with a kiss here, a touch there, a hug or a big thank, accompanied by a smile, these gestures may crumble some of the oldest walls in your relationship.
Be specific. When sharing your needs make sure that you are precise, friendly and loving. Don't give stories. Go straight to the point and try as much as possible to be clear on what you really want.
Remember that you are in this together. One thing that men will agree is that they wish to love their partners. They don't enjoy it when they are unable to meet their spouses' needs. Actually just as women feel frustrated because their spouses don't seem to listen to them, it's the same way men feel frustrated that they are unable to meet these expectations. In that case, for you as a woman to be heard, understood and satisfied in your relationship you need to appreciate the little efforts that your spouse puts into the relationship.
If you enjoyed this post, feel free to share it with others. Want to learn more about building strong relationships, going from surviving to THRIVING, one STEP at a time, go to www.stepmomcoach.com and sign up to get updates of all teleseminars and workshops Claudette offers. Plus you'll get her free report on "8 Steps from Conflict to Harmony"