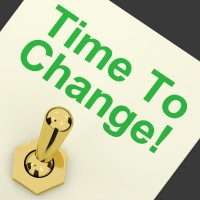 We've been planning on moving to live fulltime in our RV since December of last year. We had put a date on the calendar that we thought would be achievable. August 15th. We felt ready to take the plunge. But there were several things happening that makes our decision not that easy.
It reminded me of when we told our kids, my son and my two stepdaughters, that we would move from Canada to Virginia, USA. At first, it was exciting. The idea of a new place, new beginnings, especially as a stepfamily (no more ex drama-I thought) in hopes to strengthen our bonds towards one another.
For my husband and I, we finally felt that we would get ahead with our lives, get out from feeling as if we would always just make it rather than thrive in our lives. For the kids, it was a different story. At first, they were happy about the bigger house, each having their own space, more opportunities but they also realized that they were leaving behind family and friends that they loved and cared for very much.
The kids were coming with us not because they decided to move but because we made that decision for them. Mind you, if they had said they weren't coming to live in Virginia, we would have rejected the job offer and the move.
We all experience change as some point in our lives. That is probably the only thing you can bet on. As the saying goes, change is the only thing that is constant. And it doesn't mean that change is easy to take. Sometimes it can be extremely hard, like our kids leaving their other parent behind to come and live with us in another country.
What made it somewhat more acceptable for our children to accept this move was in knowing that we would be coming back to Canada to visit family and friends often (our first year, we made 8 trips back) and they possibility to invite their friends to come and stay with us in Virginia.
We did put in place some boundaries around having any of ex-spouses stay in our homes. We offered the names of hotels close by, but staying in our house wasn't an option.
When we accept that change is part of our lives, we can then also accept that we need to let go of the old in order for something better to take its place. Moving into a new home is a great example of letting go of old things in order to make place for newer and better opportunities.
Julie and Stephanie desperately wanted to keep their stuffed animals so we negotiated in giving away some other toys they weren't playing with. Sebastien felt that he could let go of his Tonka trucks so that he could continue to play with his giant box of Lego. I "retired" most of my hairstyling equipment in order to pursue a new career.
The same goes for our new life that we're embarking in. What do we really keep and what do we let go? In the end, the memories and the relationship we build with another is what is important. What really is important is to know that someone loves us, cares about us and wants us in their lives.
Change will always be a part of our lives. What's important to remember is how we deal with it that makes it enjoyable or stressful.
What are some of the changes you're facing this summer?
Leave a comment below. I might even have a tip for you ;0)
Claudette Chenevert also known as "The Stepmom Coach" provides advice, support and guidance to women who are entering the "Instant Family" realm, feeling overwhelmed, misunderstood and isolated.
She is the author of a very popular minibuk called "Words of Hope, Inspiration and Wisdom for Stepmoms" and has also co-authored the book "Celebrating Moms and Motherhood". Claudette is an active participant on many Facebook groups and has her fan page at http://www.facebook.com/ClaudetteChenevert.StepmomCoach .
For more on how to transition from Surviving to THRIVING, one STEP at a time, go to http://www.stepmomcoach.com and sign up for the FREE audio "The 3 Biggest Mistakes Stepfamilies Make"